The half which has never been told
Truth & Rights
The Ethiopians (Thebans) were the first Peoples' that lived on earth the only and first race, to institute worship of the Gods and the rites of sacrifice. They were the objects of worship by the nations that appear civilized at the dawn of History (i.e. – India, Greece, Rome, Persia etc.)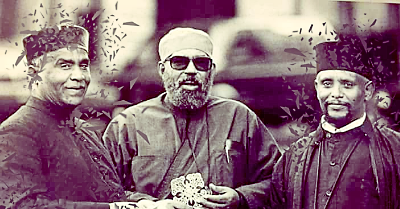 Abatachin
"...Wether they are orthodox or not I am responsible."
Baldwin in his book Prehistoric nation states "…The foundations of ancient religious mythology, institutions and customs all had the same source.". He considered the Chaldean and Egyptian civilizations as very old but the cultural and political organization of Ethiopia was much older. According to the writer's testimony, "...Asia did not originate civilization; it brings civilization – from the Eritrean Sea."
The Egyptian Coptic Church, which today appears to be the Mother Church, derived its civilization and religion from Ethiopia.
The country itself was a colony of Ethiopia. Geographically speaking at the beginning of the world Egypt was not a part of the continent but a sea. Later it was formed and made land from the mud carried down from Ethiopia by the river Nile.